New Head of Sales & Marketing!
Posted by josh on Aug 3rd 2022
We are excited to announce our new Head of Sales & Marketing at OSD, Casey Butler!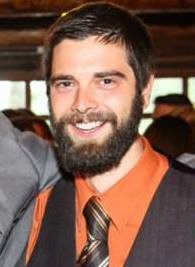 Casey has over 20 years of experience in sales and customer service, is a veteran of role-playing games, and a gaming advocate. He believes that games are good for you, and even built an after-school role playing company for elementary school kids in Denver, CO. With years in the service industry, building and running small businesses, and being heavily involved in sales and account management, his experience is well rounded. He enjoys anticipating needs and helping people! At Old School Dice & Accessories, Casey is bringing his passion for all things gaming and customer service. Welcome to the team Casey!